Hamastsu
12.8.21
Yuri Suzuki, Oliver Brooks, Gabriel Vergara II, Thomas Campbell, Maxwell Sterling, Yue Hu, Jake Richardson, Counterpoint Studio.
Global Sequencer

The Global Sequencer represents a new way of creating personal connections with people from all over the world.

Users are able to record their own sounds and upload them to the globe for others to listen to. These sounds then make up the core library for the sequencer and are used to create intricate rhythms and global patterns.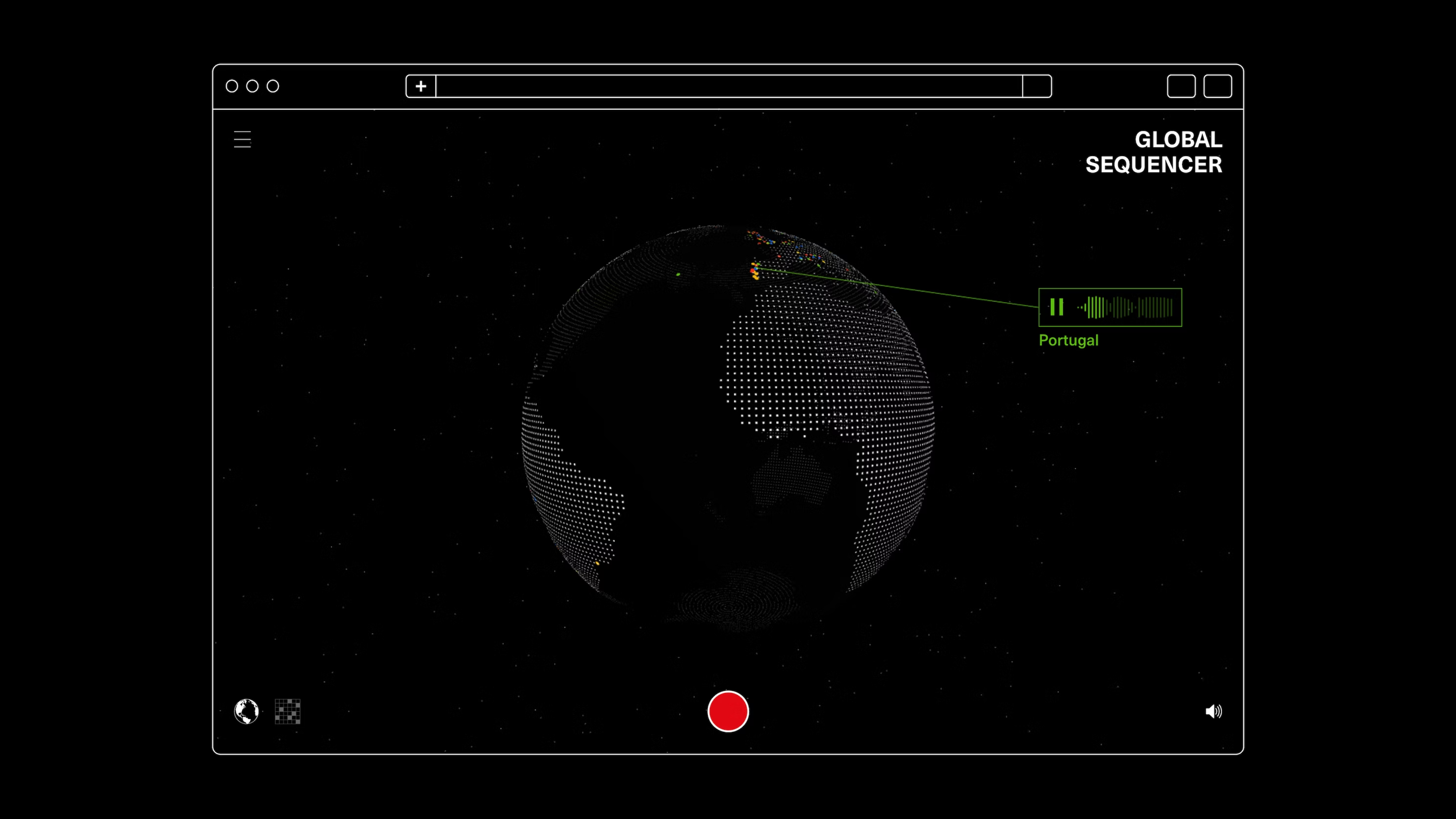 More work ︎︎︎